My oldest cowgirl turned 12 yesterday! I can' believe how the time flys. It seems like yesterday she was an only child. I do have to say that I am rather proud of her she is maturing into a nice young lady. About a month ago she went to state TSA (Technology Students Association), it was held about 2 and half hours north of where we live. She was gone for 3 day. Se had never gone on a trip with out a family member with her, so I was nervous about sending her off. She had projects in digital photography, graphic design, and she had built a CO2 car to compete with. Of course she had a wonderful time and did quite well by her self, sniff, sniff. SHe managed to place 3rd in digital photography and 1st in the Co2 car. Having the 1st place automatic sends her to Nationals in Baltimore Maryland. She will be gone for 9 days. I am going to have a hard time then too. But, I am so proud and excited for her. It will be a great learning experience.

So here are a few pictures from a recent photoshoot I did with her and some friends. They are not the greatest but, we are going back to do another one soon. We have some more ideas for props and some other cool locations!!!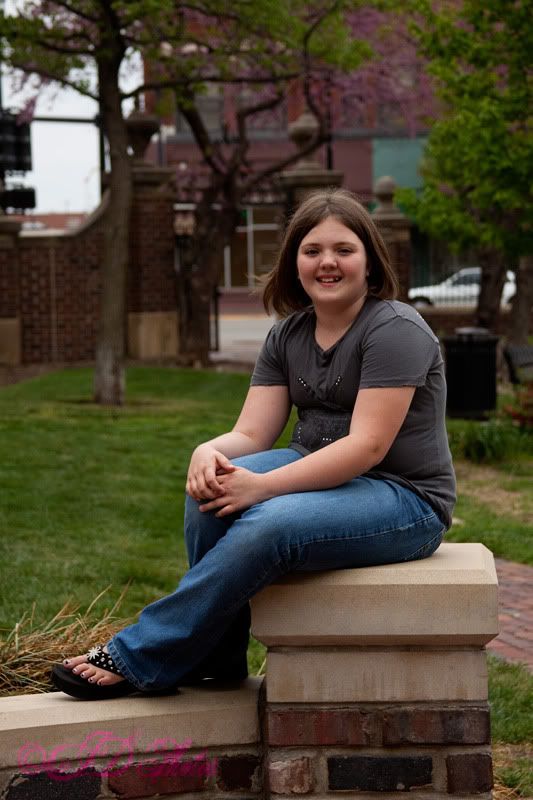 For the kids birthdays we always try to let them pick where they want to eat and then they have a party on the weekend. She picked the Genghi's grill for her dinner location. It is a Mongolian stir fry. We had a great time at dinner with family then managed to run to the mall for a few minutes to do a little shopping!